Football Game Update: On Friday, our home game vs Stanfield will be played at Mac-Hi due to safety issues after the wind storm damage to the light poles.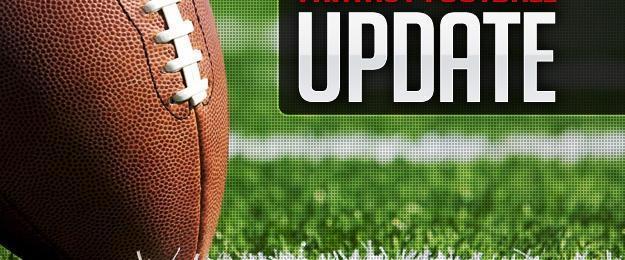 SPORTS ANNOUNCEMENT 4/12: Softball vs Collage Place game has been canceled.

Good Morning, extreme low temperatures overnight have caused mechanical issues with the buses. For this reason, it is necessary to run our buses on a 2 hour delay Wednesday, February 23rd. School will be open and staffed on time for those who do not need bus transportation.

BASKETBALL ANNOUNCMENT: ALL BASKETBALL GAMES ARE CANCELED TODAY. I-84 & HWY 204 ARE CLOSED.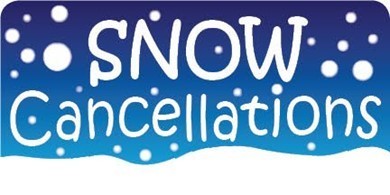 Attention Athena-Weston Families. The first quarter of school concludes on Friday, October 29th. Parent-Teacher Conferences will be held in all buildings during the week of November 8th. Information about conferences went home with all K-5 students this week. Letters with conference information were mailed to all 6th-12th grade families. Please contact your child's school for more information as needed.

Check out our Homecoming Schedule. Homecoming week starts September 27!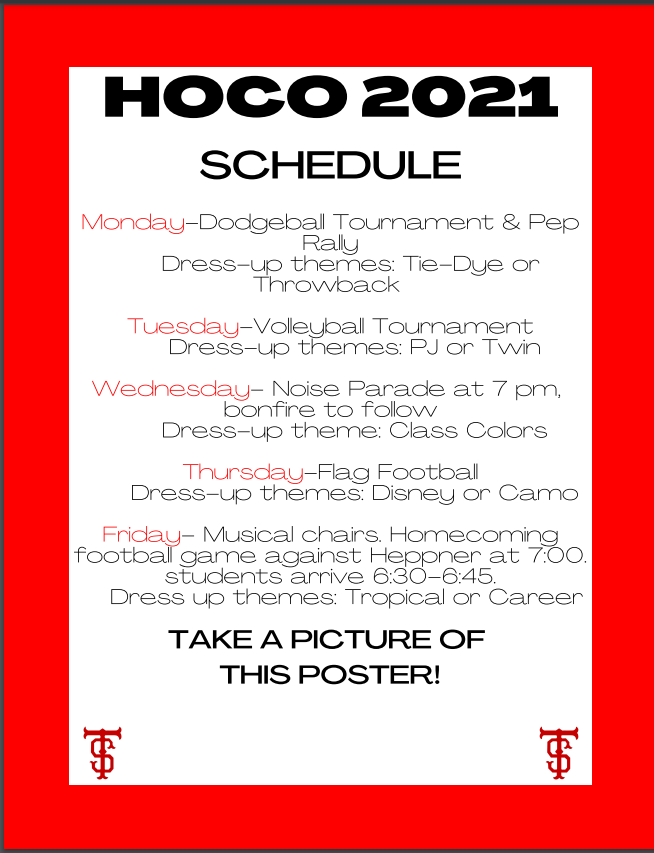 Our "New" website is Live! We now have separate sites for each building in our district! Click on the red buttons under our gallery to see each school's page. Announcements for each school can be found on their individual pages.

We hope you are all having a fantastic summer! The first day of school is quickly approaching. We are returning to regular school hours this year with late start Fridays. Looking forward to seeing everyone at 8:00am on Monday, August 30th!

Vaccine Clinic Reminder: East Umatilla Fire & Rescue is offering COVID-19 vaccinations to all eligible groups on Thursday, August 26, 2021 from 2pm until 7pm at the Weston Middle School cafeteria. Pfizer vaccines are available for ages 12 and up.

WMHS Announcement: Freshman Registration August 17 4pm-6pm Sophomore Registration August 18 9am- 11:30am and 12:30pm-3pm Junior Registration August 19 9am-Noon Senior Registration August 19 1pm-4pm

WMHS Sports Announcements: Pendleton High School will have hosting sports physicals on August 16th from 7pm-8:30pm at Pendleton High School Gym. Cost is $20.00

WMHS Fall Sports Announcements: Cross Country will start August 16th at 3:30pm. Please meet at the track. Remember, all student-athletes must have a current physical to begin practice on Monday, August 16th. If you are unsure if you have a current physical on file please contact Weston- McEwen High School.

WMHS Fall Sports Announcements: Hello TIGERSCOTS!!!!!! The 2021 Football season is quickly approaching. Here are a few times and dates to put on your calendar: Weight Room: Monday, August 2nd-August, 5th 5-6am & 7-8pm. Monday, August 9th-August, 12th 5-6am & 7-8pm. First Official Day of Practice is August, 16th from 5:30-8:30pm Weston McEwen High School Football Field. We will be practicing the week of August, 16th-20th 5:30-8:30pm. Remember, all student-athletes must have a current physical to begin practice on Monday, August 16th. If you are unsure if you have a current physical on file please contact Weston- McEwen High School. We are looking forward to seeing all of you! "GO TIGERSCOTS!"

WMHS Fall Sports Announcements: WM Volleyball is hosting our team camp for 9 -12 graders Monday Aug. 9th through Aug. 12th. It will be from 6 pm to 8 pm each night in the WM gym. Official practice will start Aug. 16th at 8 am in the WM gym. All incoming freshmen and Juniors need new physicals. Full week schedule is posted on students google classroom.

Weston Middle School Athletic Announcement: 2021/2022 Fall sports include Football, Volleyball and Cross Country. 6th, 7th and 8th graders may participate in Cross Country. 7th and 8th graders may participate in Volleyball and Football. All three sports will start on Monday, August 23rd from 3:30-5:00pm. VB and FB will practice in Weston and XC will practice in Athena at the high school. An Activity bus will run from Athena to Weston at 3:10pm and 5:00pm for athletes needing rides. You will need to have a current physical on file with the school to participate in practice. Physicals are good for 2 years. Please bring a water bottle, we can't wait to see you!

20-21 Track Season: State Results Lily Lindsey was 7th in the 200, 2nd in the High Jump. Addie Perkins was 13th in 100HH Charli King was 8th in the PV and 14th in the TJ. Lily, Addie, Charli and Rose White were 9th in the 4 x 100. Alex McIntyre was 4th in the 1500 and 6th in the 800. Theo White was 12th in the 200 and 14th in the 100. Anthony Nix was 11th in the 110 HH. Cameron Reich was 15th in the LJ. Colson Hall, Reece Ball, Cameron and Theo were 2nd in the 4 x 100. Colson, Alex, Cameron and Theo were 3rd in the 4 x 400. Congratulation TigerScots!

Weston-McEwen High School would like to congratulate Blane Peal on making 1st Team All State for the 20-21 Baseball season.

OSAA Moratorium Week is July 25th-July 31st. All facilities will be closed to athletes. GO TIGERSCOTS!

WMHS is excited to announce Homecoming 2021 will be held the week of September 27th this year. Mark your calendar and check back here for more information as it becomes available.

WMHS Announcements 6/15: Boys Basketball Game at Umatilla 6/16, JV 4:30pm and Varsity 7:30pm.